Rental properties offer a variety of benefits to real estate investors, including recurring income, inflation protection, leverage, and tax advantages.
In contrast to actual passive income sources, they also include labor and inconveniences.
Many property owners seek to subcontract this responsibility to a property management company. However, they charge steep property management fees and come with additional quirks and risks. Therefore, before hiring a property manager for a full-time job, you must completely understand the pros, cons, and risks involved.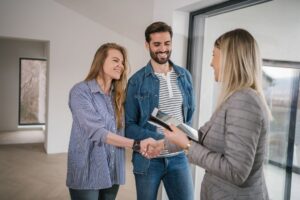 Property Management Services
Before evaluating whether local property management companies worth the fee structure they give, it is necessary for a real estate investor with different property types to comprehend precisely what they do.
Lease Vacant Units
The vast majority of the labor and challenges that come with being a rental property owner stem from tenant complaints or tenant turnover.
Property managers manage the entire process, from the previous tenant's move-out and security deposit to the unit's cleaning, advertising, tenant screening, and lease signing. It requires significantly more effort than the average person believes.
In fact, so much of the work involved in being a landlord occurs during this phase that some landlords just resort to hiring a property management company while continuing to manage their rented apartments on a monthly basis.
Obtain Rents And Interact with Tenants
A good property manager is responsible for all background and credit checks, security deposits, tenant interactions, and customer service.
Also, they collect and deposit the monthly rent collected from every tenant. In addition, they handle phone calls and emails, gather positive and negative tenant reviews, and respond to inquiries.
Supervise Maintenance And Repairs
The tenant's initial maintenance requests are just the start. A good property management company must then dispatch staff to examine the issue, settle repair costs, and discuss options with the rental property owner.
Usually, property management companies work with contractors and speak with the renter once the landlord has determined how to address the situation. In short, they oversee the entire process, even if they never pick up a hammer or nail themselves.
Observe Rental Units
All responsible rental property owners conduct at least one or two annual inspections of their multiple properties. At the very least, they dispatch a property manager to inspect the units.
As renters frequently neglect to disclose maintenance issues or necessary repairs, property managers search for them. In addition, they verify that the renter is keeping the property according to the lease agreement and treating it with care.
In addition, they certify that the tenant has not committed any other lease violations. This could involve smuggling new inhabitants or pets, engaging in criminal activity, or partaking in any other forbidden conduct mentioned in the lease.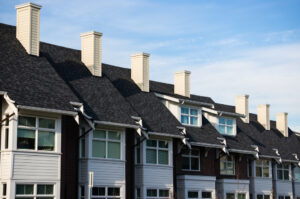 Carry Out Evictions
In most countries, the eviction process is lengthy and complicated. The process begins with the delivery of the eviction warning notice, which asks that the renter remedy the violation or evacuate the premises. Many tenants failed to accomplish this, prompting a lengthy eviction process.
Property management must then submit a court petition for eviction, wait for a hearing date, present evidence to the judge at the hearing, and then wait even longer for a lockout date. Then, they will go to the investment property with the contractor to change the locks and maybe remove a large amount of abandoned trash.
Keep Clean Books
Many management companies maintain organized bookkeeping records. They accurately document all expenses and income.
Although this is the least evident of the services provided when you hire a property manager, it is an essential one in the real estate business, as most small-scale owners doing real estate investing do not maintain precise accounting records.
Consider hiring a property management company to handle advertising, renter screening, new leases, and move-ins. Pay them a flat fee equal to one month's rent, and then manage the apartment yourself.
Whether you employ a property manager or not, managing rental properties requires your participation. Consider indirect real estate investments if you are seeking a completely passive investment.