In increasing the ROI of your investment properties, working smart is the name of the game. You can pull it off by letting a property management company do all the heavy lifting for you. Check out these 5 smartest reasons to stay ahead of the curve.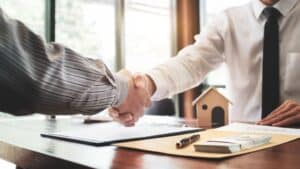 Property Managers Do The Tough Tasks For You
The biggest benefit for landlords is to delegate this time-consuming business of catering to your tenants' needs. You have to be personally involved in all inquiries and activities that take time away from doing what you're good at. Aside from collecting rent, you'll personally do the following:
Screen potential tenants
Prepare the rental property for new tenants
Find vendors
Track rent payments
Collect late fees
Lead maintenance projects
Address renter's complaints
Advertise rental properties
Impose penalties on bad tenants
When you hire a good property manager, you unload ongoing responsibilities that give you more stress, and you can make the most out of your investment without doing all the work.
Property maintenance seems like a full-time job and is an expensive part of being a homeowner. Once a tenant moves in or out, you spend more money keeping the property clean and marketable. Good property maintenance is a fool-proof way to attract quality tenants, ensuring problem-free rent collection.
Systematic Tenant Screening
Property management companies have a fool-proof tenant screening system to remove problematic rent applicants from the start and allows only quality tenants to apply for your rental home.
When you hire a property manager, it's not a mystery gathering a bigger pool of probable renters because they have proven ways to produce waiting lists of potential tenants scrutinized based on strict criteria. In effect, you select the best tenants that will honor the lease terms.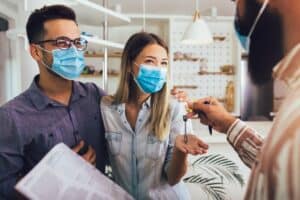 Skip the Legal Hassles
One of the reasons to hire a property manager is their extensive knowledge of legal procedures. Hiring a professional property manager will save you from potential losses caused by ignorance of existing regulations if you're the type of landlord who cares less about federal laws.
A property management company has the right team to execute business decisions that abide by all applicable laws governing your investment property. From drafting all the pages of the lease contracts, fair housing regulations, and tenant eviction, a property manager knows the ins and outs of escaping legal troubles.
Property Managers Serve as Mediators
Property managers serve as shock absorbers when troubles arise to your rental property. It's easy to engage in stressful dialogues with a renter in your own home, especially if you don't have the patience to deal with agitated people. The property manager widens the professional distance between you and the renter. Hiring a property manager gives you the luxury to view situations without distractions.
Profitable in the Long Run
Some owners view property management as an added expense. However, finding a good property manager can bring you more money in the long run. You essentially pay them for their time, effort, and expertise, which cost a lot if you manage your properties independently.
Ready to take your properties to the next level? Reach out to us as FCAS has seasoned property managers prepared to help you increase your profit- 100% hassle-free.