Finding a good property manager to help you with your investments and other properties is important. This is particularly true for property owners and other investors who buy a rental property in different states. So let's learn some of the overlooked tips on how to find a good property manager.
Whether you're a homeowner or an investor, it's crucial to understand why you should hire a new property manager to have well-maintained investments.
Keep reading to learn the differences between managing your investments by yourself and seeking professional help from a good property management company.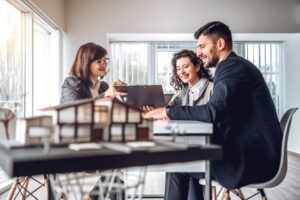 ​Individuals vs Property Management Company
Acquiring rental homes involves complex processes including filling vacancies, rent collection from tenants, and property maintenance. If you find that you've turned into a landlord from being a real estate investor, you might become overwhelmed by a lot of new things you haven't dealt with yet.
To take the burden off your shoulders, hiring the best property managers to handle your business is the key. Now, you need to decide whether to search for an individual manager or hire a property management company.
We want you to make an informed business decision, so we're going to define these two types of property managers as to what they do and the advantages of hiring them.
Individual Property Manager
An individual real estate manager is a professional who manages your real estate. This one-person management is an ideal option if you need to handle one or two properties.
Individual local property managers may also be handling other homeowners so they might not be able to focus completely on your real estate investments all the time. If you're planning to acquire more properties in the future, an individual property manager may not be ideal for the added management load.
Property Management Company
Homeowners who manage multiple rental properties and larger companies may check a property management company's website to ensure all issues are appropriately handled. Getting property management services means having multiple employees who are skilled in all areas of the local market. The team will manage all requirements and potential problems that may develop.
Property management companies, on the flip side, may charge higher management fees than individual managers for obvious reasons. You need to review the contract before signing to ensure you're only paying for the services that you need. The difference between tech-enabled property management companies and their traditional counterpart must also be considered.
A tech-enabled company uses technology to perform tasks. For example, the company team will integrate an online portal to automate rent payments and maintenance requests from your tenant. If you have tech-savvy tenants, this will be a better option for your property management needs.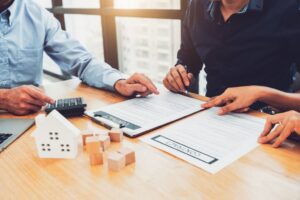 ​Best Tips in Finding a Property Manager
Finding the best property manager can be overwhelming because there are so many options around you. Whether you're looking for an individual agent or an effective property management company, here are tips to help you get the right one while avoiding any red flag:
Get referrals from friends, local vendors, and family members to find industry professionals.

Interview multiple candidates and know their tenant fee structure.

Observe potential candidates if you're meeting them in person.

See if they can handle tenants' advertising, collecting rent, and reducing vacancy rate depending on how many properties you have.

Review the terms before signing the contract.

Search and read rental management agreement terms.
Final Thoughts
While it's not simple to find a trustworthy real estate agent, putting in the extra effort to interview candidates can save you money and headache in the future. Always do your due diligence so your prospective property manager will be a good investment without any worries.