Community managers represent homeowners association management companies as front-line employees. Along with the board members, they help manage numerous essential duties and address any compliance issues that may arise.
Generally, condominium and community associations exist to facilitate social, commercial, and governmental functions. CAM's however, are not decision-makers for communities; they act as community managers, provide special projects, and carry out the association rules.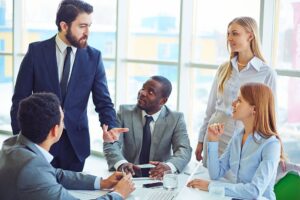 What Is A Community Association Manager?
Community association managers (CAM's) are recruited by the board of homeowners who serve voluntarily to oversee the day-to-day operations of the association rules and the upkeep of the common areas and properties used by all members.
Responsibilities Of A Community Association Manager
An intriguing responsibility of becoming a community manager is the opportunity to serve as a trusted advisor to association members while also providing good service and oversight. A manager of a community association is charged with carrying out the provisions of the association's governing documents to protect the interests of the community as a whole.
Community Maintenance
Managers of community organizations are responsible for assessing the state of common areas and facilities, trash collection and coordinating with the service providers to address any necessary repairs, maintenance issues, or upgrades.
Assistance In Administration
The community association manager's administrative duties also include managing paperwork and records for vendors and offering those services to the board members.
Financial Management And Budget Preparation
Assisting with the association operations, such as budgeting and contract management, are all part of the community association manager's financial job.
Supporting Board Meetings
Meetings must be called following schedules; managers must distribute notices to members; necessary reports and materials must be provided to the board of directors in advance; and managers must gather information regarding issues that may be plaguing the community's residents.
Communicating With Property Owners
The manager is responsible for managing constant contact with the homeowners via email, phone, flyers, regular mail, and several other forms of communication.
Characteristics Of A Good Community Association Manager
The responsibility of a community manager is to ensure the community runs smoothly. A board's success is largely tied to the community association management style it employs.
Proficiency In Dealing With Customers
The CAM is responsible for quickly responding to any questions, services, compliance, or comments from the community's property owners.
Great Communicator
Community managers need to be pleasant and courteous. Professionals need to quickly and effectively communicate information and informed decisions.
Mediator
The community manager's primary job is to keep order. Generally, conflict is inevitable in every kind of management company.
Effective community managers learn all they can about a topic before making judgments. Managers must make decisions by established rules and regulations. Directors should not let their emotions sway their decisions.
Knowledgeable And Experienced
CAMs focused on the future have excelled in their employment and continuing education. The best managers help keep the community running smoothly, and will always be available to address concerns and provide answers. They should also be well-versed in the governing papers of the association and any applicable federal, state, or municipal regulations.
Board members will have time to become professionals in all areas of HOA because of their other job. That's why organizations use company management.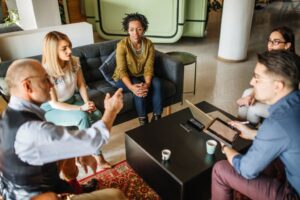 Ethical And Fair
A good community manager handles all members fairly. The management must avoid bias and close connections. They must consistently impose laws and violations.
Liberating Authority In Finances
It's easy to think about how you can use your position of power to manipulate the system. Community management needs to be constantly transparent about the company's finances. Attempts to conceal information or alter financial reports will merely sow seeds of doubt.
Job Focused
Whether you have an on-site or portfolio manager, they will be expected to respond to issues long after regular business hours. Managers need to be reachable and responsive to issues quickly.
Supported By Board Members
Successful HOA administrators have solid administrative assistance. While the manager is the main point of contact for the community, it takes a large team to effectively manage a neighborhood.
Hire The Right Company For The Job
You don't have to work closely with residents, post job openings or worry about compliance when you bring in property managers who understand the responsibilities and best practices for running an association. Not everyone can do it, but our experienced team at First Commercial in Tulsa, Oklahoma brings years of knowledge and all the tools needed for effectively managing any type of property.